Enquiry Agents and Process Servers
Enquiry Agent and Process Servers gathering information for solicitors, companies and private individuals on a range of things.
Enquiry Agents and Process Servers gather information on behalf of Government agencies, local authorities, solicitors, businesses and individuals. We are Kent based, but operate throughout the South East.
The investigations carried out by an Enquiry Agent can include; General Enquiries, Surveillance, Tracing, Process Serving, Witness Statements and many other different services on behalf of a wide range of clients ranging from, public, solicitors, insurance, corporate clients.
Solicitors will refer to known investigators, as an Enquiry Agent instead of phrases such as; Private Investigators. This is because they do not want to be known for hiring an Private Investigator as for the recent speculation with the activities they undertake, an enquiry agent is not a known phrase and is more professional for the legal profession.
Our services include:
Information gathering
Confirmation of residency
Neighbourhood enquiries
Confirming residential / Commercial properties
Co habitation evidence
Service of all court & Legal documents
Process Servers
An enquiry agent / Process Servers you can trust
All of our enquiry agents are highly trained in information gathering techniques, providing you with the peace of mind that your enquiry will be carried out in a discrete and professional manor. The evidence gathered is obtained legally and can be introduced into any legal forum required, whether for internal procedures, civil recovery, public or private prosecution. All Legal work carried out will be supported by a Signed Dated Certificate of Service or an Affidavit of Service.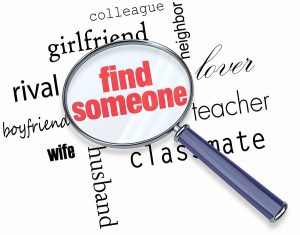 We are specialist trace agents with over twenty years experience finding people. It is possible to find people the same day you instruct us. We provide tracing services to Law Firms, Debt Collection Agencies and Banks. We also provide these services to credit control departments in other businesses such as joinery, leasing, car hire and tool hire companies. Other clients include landlords, credit unions, councils, government and enforcement companies. Our tracing services are also known as a 'Skip Trace' a phrase commonly used in the USA.
We trace people for reasons associated with debt. We locate beneficiaries, we find people where a signature needs to be obtained or a missing title holder of a property. We trace sole traders, partnerships and companies. To enquire further about our tracing services please phone Us on 01634 568858 to discuss your requirements.