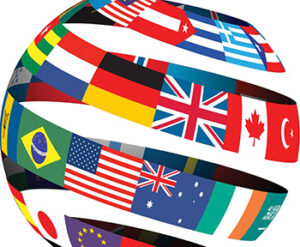 International Process Servers. has effectuated service in over 100 countries, including  USA, Australia, Pakistan, Russia, Middle East, China, Canada, Spain, India, Thailand, Japan, New Zealand, Asia, Brazil, India,
  We serve your legal documents ANYWHERE in the world
International Process Serving:
We've served in many countries around the world. Each country has its own unique set of laws and rules. While a process server may be familiar with the Hague Convention and Letters Rogatory, it's important they're also experts in the specific country you require service of process. With the experience of thousands of international services in countless countries. International Process can handle the service of process globally.
International Process Servers – Process Servers operating Worldwide and offer a nationwide and international legal process server, serving service along with tracing,  enquiry services and static surveillance . Our team of experienced Process Servers will make the delivery of your legal documents as simple and costs efficient as possible.  so If you are looking for a Process Server anywhere in the UK or in the World then we can help you.
As a specialist International Process Servers Company, our Process Servers will cover the Worldwide and serve Court and Legal documents everyday on behalf of Solicitors, Lawyers, Local Authorities, Government Agencies, Companies and Private Individuals.
The vast majority of our work is normally undertaken on a fixed fee basis. For this fee we will carry out your instructions quickly and above all professionally providing an affidavit, witness statement or certificate of service once the case has been served.
We are Experienced Process Servers so If you have a legal document which requires service such as a Statutory Demand, Bankruptcy or Winding-Up Petition, Claim Forms, Divorce or Family Proceedings, Court Orders, Section 21 or Break Notice to name but a few and it needs serving anywhere in the UK then one of our experienced Process Servers or Bailiffs can do this for you.
If you're looking for a professional company to handle all your International Process Serving then look no further than International  Process servers.
You can be sure when using our service you are hiring a highly disciplined operative that is honest, trustworthy and conscientious.
Contact us today for more information on booking our services.
Our Bailiffs, Process Servers and Agents cover the whole of the UK and internationally and will ensure your legal documents are served and returned to you on time and with proof of service as appropriate.
Our worldwide network and extensive experience with international process service ensures fast and efficient results for our clients.
We can assist with international service through various methods including the Hague Convention, Letters Rogatory.
Our process servers deliver a range of legal papers from statutory demands, bankruptcy petitions, injunctions, court summons and writs to Court Orders / Writs and family law proceedings across the World / UK.
If it is an urgent service then we can also arrange collection of the documents from your office or Court.
You benefit from:
Nationwide, Worldwide professional service
Fast & efficient service of legal documents
Cost-effective solution
case report provided
Reliable Process Servers
Our Fee includes a
STATEMENT OF SERVICE
free of charge. Unlike other
Process Server
Agents that will attend the Respondents address only once,
we will attend
multiple times
 to a single address is included in our fee.
We have on hand, a team of experienced and persistent Process Servers and Enquiry Agents that are fully trained in serving documents and have an excellent record of serving your documents in a timely and professional manner.
Whether it's a single Divorce Petition or one hundred Statutory Demands, no case is too small and no volume is too big for us. That's why many legal firms already make us their first port of call when they need Court Orders served fast and correctly as we give them the results they need and depend on.
This makes International Process Serving the only Process Serving Agency you'll ever need.
we serve daily:
Statutory Demands
Divorce Petitions
Court Orders
Family Law Order
Non-Molestation Orders
Working Orders
N39 Summons to Attend Court
Witness Summons
International Documents
In fact any type of Legal Document which needs personal service on a Respondent.
Service in UK ? 
Nationwide Process Servers
Process Servers throughout the UK who can attempt service within 2 hours of being instructed.