International Process Servers – Countries Covered
International Process Servers – Countries Covered, A small selection of the Countries Covered by our International process service, operating Worldwide.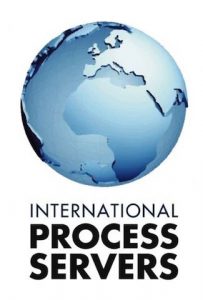 we provide International Process Serving. International Process Servers has effectuated service in over 100 countries, including China, Canada, Spain, India, USA, Australia, Pakistan, Russia and Middle East.
We have professional, reliable, experienced International Process Servers worldwide, who will serve your papers quickly and efficiently.
Our International Process Serving includes as many attempts as required to effect service and a UK compliant affidavit of service.
We will attempt service within same day / 24 hours of instruction.
Our international process serving service includes serving legal and court documents on behalf of Government agencies, local authorities, solicitors, businesses and individuals, Worldwide, international and anywhere in the UK.
International Countries – Process Serving
N. America
Canada
Mexico
United States
Central America
Belize
Costa Rica
El Salvador
Guatemala
Honduras
Nicaragua
Panama
S. America
Argentina
Bolivia
Brazil
Colombia
Chile
Ecuador
Paraguay
Peru
Uruguay
Venezuela
Caribbean
Bahamas
Trinidad and Tobago
Dominican Rep.
Haiti
Jamaica
Middle East
Egypt
Israel
Jordan
Oman
Qatar
Saudi Arabia
Turkey
U.A.E.
Yemen
Asia
Bangladesh
Cambodia
China
Hong Kong
India
Indonesia
Japan
Laos
Macau
Malaysia
Mongolia
Myanmar
Nepal
Pakistan
Philippines
Singapore
South Korea
Thailand
Taiwan
Vietnam
Europe
Albania
Austria
Belarus
Belgium
Bosnia
Bulgaria
Cyprus
Czech Rep.
Denmark
Estonia
Finland
France
Germany
Greece
Hungary
Iceland
Ireland
Latvia
Lithuania
Monaco
Netherlands
Norway
Poland
Portugal
Romania
Russia
Serbia
Slovakia
Spain
Sweden
Switzerland
Turkey
Ukraine
United Kingdom
Africa
Algeria
Benin
Botswana
Egypt
Ghana
Ivory Coast
Kenya
Liberia
Libya
Madagascar
Mali
Niger
Nigeria
Morocco
Senegal
South Africa
Tanzania
Tunisia
Zambia
Zimbabwe
Oceania
Australia
Fiji
New Guinea
New Zealand